Allow my to introduce myself, I am Princess Wonder...Welcome to my Award Site!
I have been giving out the Princess Wonder Award for a very long time. I only choose the very best web sites to give my award to. After all, princesses have to be picky! All winners of my award get to put my award plaque on their page, with a link back to my page here.
I have now decided that the Hall of Fame sites will be featured here in my homepage. I also have categorized my awards into Business, Entertainment, Real Estate, Science & Technology, Education and Personal Blogs.

Why the Need to Recognize Websites with Awards?
Website promotion can be a tricky task because thousands of new websites are created each day, each of them striving to get a position in the initial search engine results. Some using ethical techniques, others try to deceive the search engines. You must compete against a number of other powerful and authoritative sites produced from the most skilled web developers in case you want to achieve a top 20 position in the search engine results.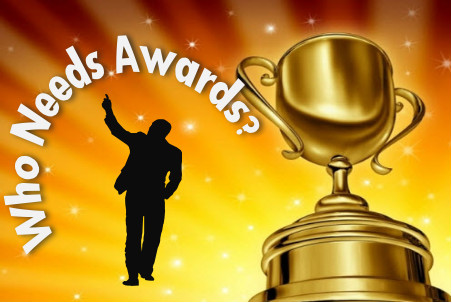 The great news is that are not so many websites of actual quality out there. Webmasters who really concentrate on usability, content that is valuable and enhancing user experience do have an opportunity to achieve the top positions. However, it is not enough to produce the right web site. The job is done when the web site is known and comprehended, when people come back, mesmerized by design and the information, in one single word, quality. That is in addition the instant when a site starts paying back for itself.
Webmasters and online entrepreneurs use many tools to make a website understood. From search engines entries and the simple web directory to elaborate marketing means, pay per click, banner advertisements and exchange, nothing escapes the trial. A strategy that is less popular is submitting websites for net awards.
When people are given a small recognition over our work, we perform better and make better products, whether that product is a service offered, a design or something different. The field of website design is no different, and there are many different website design awards out there just awaiting you as well as your creativity to give you that much-needed morale boost.
When you produce a web site you want to allow it to be easy to navigate. You want to have it full of just enough info so that you can keep your number one slot in the search engine results world and you want it to be glamorous to grab people's attention and enough so as to not be too overpowering. These can be catchy things to realize or easy things.
You can find hundreds of companies, foundations and individuals out in cyberspace viewing over websites to see how well they perform and willing to grant a pretty award showing their grasp to the blessed designer or webmaster. Beneath you will find only several of these to get an idea as what may be deemed necessary and to what's available to the site that is winning.
In case you own a website and you're set on doing business online, applying for web awards couldn't damage. Typically, awards show a commitment for excellence and quality, exactly what web users are looking for. The psychological impact is very good. A web award is not only a pretty picture in your site, but a statement. It underlines values and encourages visitors make a purchase and to trust your company.
For example, a web award-wining site is actually recognized for excellence in web design, creativity, usability and functionality. Both these awards are extremely difficult to win and esteemed. They are critical because experienced web developers who make every effort to create powerful and innovative websites, for a better Internet, select the victor. To have any of the two can bring important benefits to your website, including increase of traffic, media coverage (both online and also offline), a boost of popularity and, as already underlined, increased public credibility.
If you apply for a web award you will need to be sure all of your links are fully functional - that means no coming soon or under construction pages, no broken links, and no other technical difficulties (dead graphics, insufficient suitable alt aspects, heavy flash, etc). The goal of Princess Wonder Awards is just like a friend's tap on your shoulder saying "good job!" We don't actually offer cash prizes but just a small recognition for your exemplary website efforts.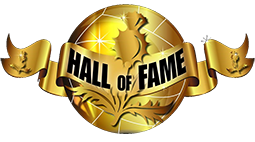 Websites that are now inducted to be the "Best of the Best"
Kenneth's Quote Collection - The best quote site in the web. You will get pages of love and friendship quotes.
Women of Royalty – Educational and historical accounts of the famous royalties that graced history in the past and present.
Sprint Tech, Inc. – This is a business establishment that has built a very informative site about silicone rubber molding.


(Award Plaque)

I would love to judge your site. Who knows, maybe you'll win my award too! Fill out the form below to present your site to me. I will look at your site and tell you if you win my award.
Thanks for coming to my site! Come back often! I will email you if you win my award. If you don't hear from me it means you didn't win. Sorry! Sometimes sites just don't win, but ya gotta luv me anyway right!?